Terrell Hills Property Management
Let us manage your Terrell Hills Rental Property
Having a successful rental property requires a lot of time, effort, experience and knowledge. Let us save you that time, effort and frustration that comes with gaining that experience.
As a full service Terrell Hills property management company, our team is responsible for taking care of all aspects of managing your rental(s).
Make more informed investment decisions
Our market analysis helps landlords and us make data-informed decisions about their rental property, including rate estimates and other information so they can invest and manage their investment property more wisely.
Get a Free Rental Analysis
Explore What We Do
As your Terrell Hills Property Manager
how much rent for your Terrell Hills rental?
Get Optimized Rental Value for Your Property
Gain Crucial Insight into Current Market Conditions
Determine Your Cash Flow from Monthly Rental Value
GET YOUR FREE REPORT EMAILED IN MINUTES
Our Rental Analysis calculator utilizes local data sources to ensure we are getting our clients the highest rents while also ensuring your home is rented quickly, and to the best tenant. We pair our own expertise with industry leading data to help you make the best decisions.
WHY CHOOSE
PEACE OF MIND PROPERTY MANAGEMENT
We have over 16 years experience with an aggressive approach to irresponsible residents
Our company is technology based and we have systems in place to remind your residents to perform basic maintenance like replacing a/c filters and report leaks
We collect and distribute rents among the fastest Property Management companies
We offer direct deposit safely into your account
We prepare tax form 1099 and financial statements for your investments
Schedule a Consultation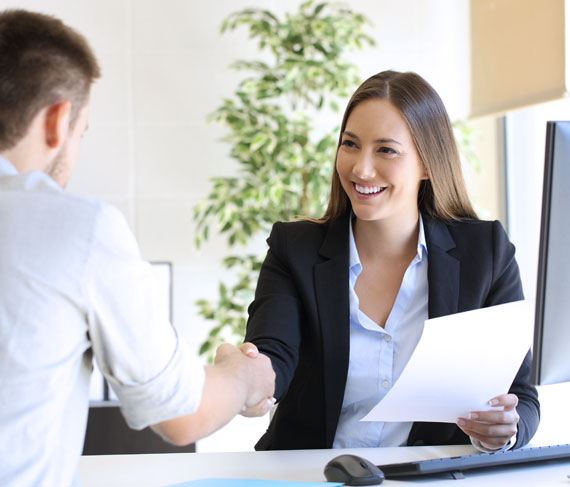 QUESTIONS YOU SHOULD ASK
EVERY PROPERTY MANAGEMENT COMPANY
Do you have a 24/7/365 repair hotline to ensure all emergencies are handled immediately?
Do you have a consistent report with pictures that monitors the condition of a home on a regular basis? Can I see an example?
How long is the time for me to receive my monthly payments?
Do you hire a professional photographer for pictures with a tripod and lighting or do you personally take pictures? If so what model of camera do you use ?
Are all of your handymen and service companies insured or are you risking liability every time they walk through your home?
Are you affiliated with NARPM? National Association of Residential Property Managers that holds property managers to a higher ethical standard.
About Terrell Hills
The City of Terrell Hills is a wealthy community in North East San Antonio. The neighborhood is renowned for its grand real estate and impeccable landscaping. Since construction began in 1919, many homes in Terrell Hills also have historical significance. The community lies just a few minutes north of the downtown sprawl and is considered a top destination for both character and opulence in the metro area. Well-to-do families are drawn to the area for the unique lifestyle the neighborhood provides.
One of the most notable aspects of Terrell Hills is that it shares a border with Fort Sam Houston, making the area especially popular among military families. Several prominent employers are within arm's reach via 281 and Loop 410. School districts include Alamo Heights ISD and North East ISD—both praised for their standard of excellence in education. The devoted members of the Terrell Hills Police Department see to it that the neighborhood remains a safe place for city dwellers to reside.
When it comes to amenities, Terrell Hills knocks it out of the park. In addition to having its own police force, the community also prides itself on its personal fire department and public works department. Leisure activities range from a day of sports at the San Antonio Country Club to taking a stroll through the San Antonio Botanical Garden. Some amazing eateries can be found in the region, including Broadway 5050, Cerroni's Purple Garlic, and the iconic Bun N Barrel on Austin Highway.
Investor's Perspective
Terrell Hills is a perfect candidate for real estate investment, whether that be through house flipping or, better yet, owning a rental home. Given the immense popularity of the area, property owners can charge a considerable premium to rent there. Even with the end goal of ultimately flipping a home, leasing the residence in the interim can generate quite a large sum of money in a short amount of time.
A strict boundary line defines Terrell Hills proper and restricts outward development of the area. This creates an ideal situation for home owners when taken into consideration the rising demand for the location. As the population of San Antonio proceeds to grow, so too will the number of people looking to move to Terrell Hills. Increased demand and a limited market will continue to bode well for property values.
Though the list of positive attributes is long, the historic nature of Terrell Hills might just be the most compelling reason to invest in a home there. While some newer neighborhoods will experience a rise and fall in popularity, this is one part of town that will always benefit from its permanent historical status. The community offers a one-of-a-kind, everlasting glimpse into San Antonio's elegant and cultured past.
The City of Terrell Hills attracts renters from all over San Antonio with its awe-inspiring homes and exceedingly favorable location. If you are interested in Terrell Hills, or would like to get a feel for the market, be sure to check out our San Antonio homes for rent.
MORE +