Inwood Property Management
Let us manage your Inwood Rental Property
Having a successful rental property requires a lot of time, effort, experience and knowledge. Let us save you that time, effort and frustration that comes with gaining that experience.
As a full service Inwood property management company, our team is responsible for taking care of all aspects of managing your rental(s).
Make more informed investment decisions
Our market analysis helps landlords and us make data-informed decisions about their rental property, including rate estimates and other information so they can invest and manage their investment property more wisely.
Get a Free Rental Analysis
Explore What We Do
As your Inwood Property Manager
how much rent for your Inwood rental?
Get Optimized Rental Value for Your Property
Gain Crucial Insight into Current Market Conditions
Determine Your Cash Flow from Monthly Rental Value
GET YOUR FREE REPORT EMAILED IN MINUTES
Our Rental Analysis calculator utilizes local data sources to ensure we are getting our clients the highest rents while also ensuring your home is rented quickly, and to the best tenant. We pair our own expertise with industry leading data to help you make the best decisions.
WHY CHOOSE
PEACE OF MIND PROPERTY MANAGEMENT
We have over 16 years experience with an aggressive approach to irresponsible residents
Our company is technology based and we have systems in place to remind your residents to perform basic maintenance like replacing a/c filters and report leaks
We collect and distribute rents among the fastest Property Management companies
We offer direct deposit safely into your account
We prepare tax form 1099 and financial statements for your investments
Schedule a Consultation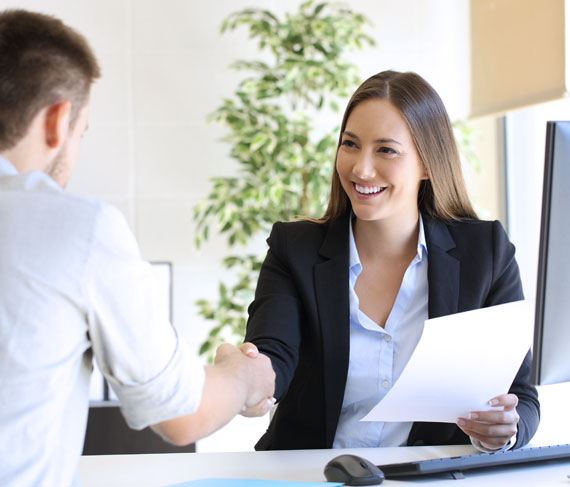 QUESTIONS YOU SHOULD ASK
EVERY PROPERTY MANAGEMENT COMPANY
Do you have a 24/7/365 repair hotline to ensure all emergencies are handled immediately?
Do you have a consistent report with pictures that monitors the condition of a home on a regular basis? Can I see an example?
How long is the time for me to receive my monthly payments?
Do you hire a professional photographer for pictures with a tripod and lighting or do you personally take pictures? If so what model of camera do you use ?
Are all of your handymen and service companies insured or are you risking liability every time they walk through your home?
Are you affiliated with NARPM? National Association of Residential Property Managers that holds property managers to a higher ethical standard.
About Inwood
Inwood is an affluent, gated subdivision on San Antonio's North Side. A series of winding streets and generous foliage help give the community a serene, wooded quality. Homes in Inwood are above average in size for the city of San Antonio and are priced accordingly. One of the most striking characteristics of the neighborhood is the concerted effort to foster a sense of community. Events are held throughout the year ranging from a parade in the summer to festivals in the spring and fall.
Located near the intersection of Bitters and Huebner, the neighborhood has swift access to Loop 1604. This makes getting around town a cinch and opens many opportunities to the residents. The region is zoned to the highly-respected Northside ISD and is also close to several private schools. Manned security at the entrance to the community keeps a watchful eye over the daily comings and goings, so crime is a bit of a nonissue.
Inwood has gone above and beyond to ensure residents have access to the highest quality of amenities. The neighborhood features two tennis courts, an Olympic-sized swimming pool, a playground for children, and more. Aside from the neighborhood itself, residents can enjoy the beautiful Phil Hardberger Park as well as shopping at both the Vineyard Shopping Center and Alon Town Center. Some popular restaurants in the area include Luciano Neighborhood Pizzeria, Frederick's Bistro, and Local Health Market.
Investor's Perspective
Inwood is a great area to own a rental home because of its incredible record of maintaining property values. In fact, homes in the neighborhood have appreciated over time thanks to a number of factors. One of the primary reasons for this is the presence of so many great areas spanning in all directions. The surrounding communities of Shavano Park, Castle Hills, and Hill Country Village have aided in boosting the property values for Inwood.
Another cause of the stable increase in home values pertains to the important work done by the Inwood Homeowner's Association. Having this diligent HOA in place has guaranteed the condition of the neighborhood be held to the highest standard. Potential residents take notice of the attention to detail throughout the community and are subsequently willing to pay a higher monthly rent to live there.
As is typical with high-end properties, the area predominantly attracts long-term renters. The residents here are truly looking for a place to call home for many years to come. A low turnover rate means less money out of pocket and fewer headaches for the property owner. It also allows for more time to build trust between landlord and tenant—a crucial element to any successful rental investment.
Inwood balances the comfort of a quiet suburban community and the conveniences of a big city. It's many qualifications make it a wise investment opportunity in North Central San Antonio. If you are interested in Inwood, or would like to get a feel for the market, be sure to check out our San Antonio homes for rent.
MORE +