San Antonio Property Management
Let us manage your San Antonio Rental Property
Having a successful rental property requires a lot of time, effort, experience and knowledge. Let us save you that time, effort and frustration that comes with gaining that experience.
As a full service San Antonio property management company, our team is responsible for taking care of all aspects of managing your rental(s).
Make more informed investment decisions
Our market analysis helps landlords and us make data-informed decisions about their rental property, including rate estimates and other information so they can invest and manage their investment property more wisely.
Get a Free Rental Analysis
Explore What We Do
As your San Antonio Property Manager
how much rent for your San Antonio rental?
Get Optimized Rental Value for Your Property
Gain Crucial Insight into Current Market Conditions
Determine Your Cash Flow from Monthly Rental Value
GET YOUR FREE REPORT EMAILED IN MINUTES
Our Rental Analysis calculator utilizes local data sources to ensure we are getting our clients the highest rents while also ensuring your home is rented quickly, and to the best tenant. We pair our own expertise with industry leading data to help you make the best decisions.
WHY CHOOSE
PEACE OF MIND PROPERTY MANAGEMENT
We have over 16 years experience with an aggressive approach to irresponsible residents
Our company is technology based and we have systems in place to remind your residents to perform basic maintenance like replacing a/c filters and report leaks
We collect and distribute rents among the fastest Property Management companies
We offer direct deposit safely into your account
We prepare tax form 1099 and financial statements for your investments
Schedule a Consultation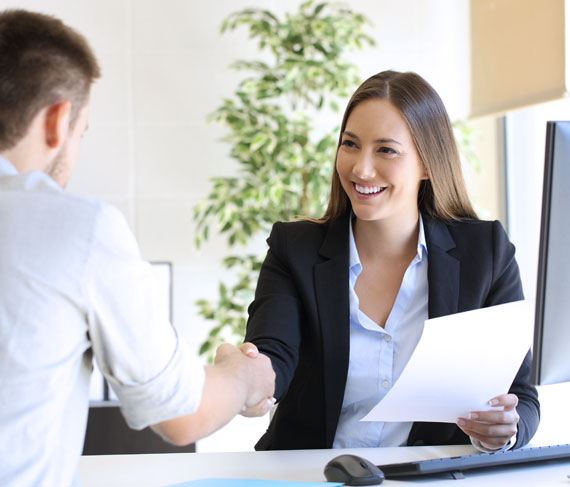 QUESTIONS YOU SHOULD ASK
EVERY PROPERTY MANAGEMENT COMPANY
Do you have a 24/7/365 repair hotline to ensure all emergencies are handled immediately?
Do you have a consistent report with pictures that monitors the condition of a home on a regular basis? Can I see an example?
How long is the time for me to receive my monthly payments?
Do you hire a professional photographer for pictures with a tripod and lighting or do you personally take pictures? If so what model of camera do you use ?
Are all of your handymen and service companies insured or are you risking liability every time they walk through your home?
Are you affiliated with NARPM? National Association of Residential Property Managers that holds property managers to a higher ethical standard.
About San Antonio
The City of San Antonio is the seventh-largest city in the United States, with a current population of just over 1.5 million. The city is located at the base of the Texas Hill Country and is the county seat for Bexar County. San Antonio forms the southwestern tip of the region known as the Texas Triangle and is about an hour from the state capitol of Austin, Texas. The community is known as a beacon of Mexican American culture and for being home to numerous prominent landmarks, including the Alamo and the San Antonio River Walk. Several major events throughout the year take place in the city, such as the San Antonio Stock Show & Rodeo, the Valero Texas Open, and Fiesta San Antonio.
The area is renowned for its heavy military presence, earning it the honorable title of Military City, USA. Aside from instilling a great sense of pride in San Antonians, the city's military bases also provide the community with ample employment opportunities. In fact, Joint Base San Antonio is the region's top employer, followed by H-E-B and USAA. While a strong job market is important, San Antonio also has a solid foundation in both public and private education. The University of Texas at San Antonio and Texas A&M University-San Antonio are popular choices for students looking to attend a public institution, while Trinity University, St. Mary's University, and the University of the Incarnate Word make up the backbone of the city's private education system.
When it comes to things to see and do around San Antonio, the options are limitless. Whether folks are taking in the history of the San Antonio Missions, exploring the city's greenway trails, spending a day at Six Flags Fiesta Texas, or marveling at the caves of Natural Bridge Caverns, there's never a dull moment to be had. While it goes without saying that the area is home to an array of authentic Mexican eateries and savory Texas barbecue, it's possible to find just about any cuisine imaginable given the diverse nature of the region. As a massive hub of culture and entertainment, San Antonio has rightfully gained notoriety as a top tourism destination in the country.
Investor's Perspective
As many other cities around the nation are currently undergoing a steep decline in population, San Antonio is experiencing precisely the opposite. It's estimated that the city's population grew by over 16% between 2010 and 2019 alone. Some contributing factors for this are the area's affordability and low cost of living compared to other municipalities. To illustrate, San Antonio has consistently scored below the national average not only when it comes to the cost of housing, but also health care, transportation, and utilities as well.
In the interest of sustaining a booming housing market, a city must also possess a sturdy economy. Fortunately, San Antonio's employers run the gamut and continuously support healthy competition. Some key players include the fields of cybersecurity, biotechnology, healthcare, aeronautics, green energy, and tourism. Through its well-rounded economy, San Antonio has managed to attract a significant number of residents year after year. This flourishing populace has in turn played an integral role in bolstering the city's home values.
For further proof that the Alamo City will continue prospering into the future, take a quick look at the broader San Antonio-New Braunfels Metropolitan Statistical Area. This region, commonly referred to as Greater San Antonio, has acquired over 2.5 million residents as of 2019. Over the last decade, the rate of growth for the San Antonio-New Braunfels MSA has been on par with that of the already impressive San Antonio proper. As development extends along both I-10 and I-35, it's projected that Greater San Antonio will only continue to grow in the years to come.
It's an exciting time for the San Antonio real estate market, and property investors are taking notice. If you are interested in San Antonio, or would like to get a feel for the market, be sure to check out our San Antonio homes for rent.
MORE +