Alamo Ranch Property Management
Let us manage your Alamo Ranch Rental Property
Having a successful rental property requires a lot of time, effort, experience and knowledge. Let us save you that time, effort and frustration that comes with gaining that experience.
As a full service Alamo Ranch property management company, our team is responsible for taking care of all aspects of managing your rental(s).
Make more informed investment decisions
Our market analysis helps landlords and us make data-informed decisions about their rental property, including rate estimates and other information so they can invest and manage their investment property more wisely.
Get a Free Rental Analysis
Explore What We Do
As your Alamo Ranch Property Manager
how much rent for your Alamo Ranch rental?
Get Optimized Rental Value for Your Property
Gain Crucial Insight into Current Market Conditions
Determine Your Cash Flow from Monthly Rental Value
GET YOUR FREE REPORT EMAILED IN MINUTES
WHY CHOOSE
PEACE OF MIND PROPERTY MANAGEMENT
We have over 16 years experience with an aggressive approach to irresponsible residents
Our company is technology based and we have systems in place to remind your residents to perform basic maintenance like replacing a/c filters and report leaks
We collect and distribute rents among the fastest Property Management companies
We offer direct deposit safely into your account
We prepare tax form 1099 and financial statements for your investments
Schedule a Consultation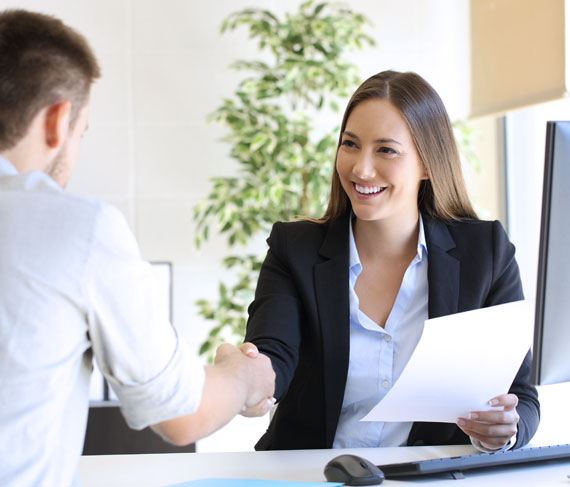 QUESTIONS YOU SHOULD ASK
EVERY PROPERTY MANAGEMENT COMPANY
Do you have a 24/7/365 repair hotline to ensure all emergencies are handled immediately?
Do you have a consistent report with pictures that monitors the condition of a home on a regular basis? Can I see an example?
How long is the time for me to receive my monthly payments?
Do you hire a professional photographer for pictures with a tripod and lighting or do you personally take pictures? If so what model of camera do you use ?
Are all of your handymen and service companies insured or are you risking liability every time they walk through your home?
Are you affiliated with NARPM? National Association of Residential Property Managers that holds property managers to a higher ethical standard.
About Alamo Ranch
Alamo Ranch is one of San Antonio's newest suburbs, and it is also the fastest growing. The neighborhood is comprised of several different subdivisions and currently holds the title of the city's largest master-planned community. Alamo Ranch features single-story starter homes, sizable custom homes, and everything in between. Given the area's massive popularity today, it's hard to believe that not too long ago this sprawling suburb was in fact a working cattle ranch.
Subdivisions in the community can be found branching off Alamo Ranch Parkway at the intersection of 151 and Loop 1604. Immediate access to both major highways allows residents to swiftly move about the city with ease. Homes are allocated to Northside ISD, with exceptional schools conveniently located right in the neighborhood. Nearby Lackland Air Force Base makes the area particularly appealing to military families looking for a short commute.
The neighborhood's impressive amenities include a community pool, basketball and tennis courts, a playground, and more. Just about every shopping need is catered to by the extensive collection of stores centered around Culebra and Loop 1604. In their leisure time, residents can enjoy all the wonders of nearby SeaWorld San Antonio, catch the latest blockbuster at Santikos Casa Blanca Theater, or escape in nature at the Government Canyon State Natural Area. The region also has some distinctive eateries, such as Viola's Ventanas and the Nestlé Toll House Café.
Investor's Perspective
While it's true that San Antonio is growing in many corners of the city, nowhere is it more apparent than the area surrounding Alamo Ranch. The neighborhood has become a serious hot spot to invest in rental property as a result of rapid development near SeaWorld and along the 151 Corridor. This growth shows no signs of stopping and will continue to have a positive effect on nearby home values. Although the entire region is captivating the interest of locals, Alamo Ranch is at the top of the list.
Since Alamo Ranch has seen most of its expansion occur in just the last ten years, several new home developments can be spotted in the community. These newly-constructed homes make great investment properties, because you're unlikely to encounter the sort of repairs that you would with older homes built forty or fifty years ago. Add this to the myriad of expert home builders in the neighborhood, and it's not hard to see why Alamo Ranch is brimming with promising investment opportunities.
Perhaps the best reason to own a rental home in Alamo Ranch is the level of transparency involved. Within each of the subdivisions, it's extremely easy to find comparable homes of similar size and architecture that have recently been leased or sold. This makes pricing a home in the community relatively simple. While investing in other neighborhoods can often feel like taking a shot in the dark, investors in Alamo Ranch can usually infer what kind of return they can expect from their efforts.
Alamo Ranch is a burgeoning community that has quickly become a major staple of the San Antonio housing scene. If you are interested in Alamo Ranch, or would like to get a feel for the market, be sure to check out our San Antonio homes for rent.
MORE +
EXPLORE ALL AREAS WE SERVE
Austin
Dallas
Houston
Midland
San Marcos