Stone Oak Property Management
Let us manage your Stone Oak Rental Property
Having a successful rental property requires a lot of time, effort, experience and knowledge. Let us save you that time, effort and frustration that comes with gaining that experience.
As a full service Stone Oak property management company, our team is responsible for taking care of all aspects of managing your rental(s).
Make more informed investment decisions
Our market analysis helps landlords and us make data-informed decisions about their rental property, including rate estimates and other information so they can invest and manage their investment property more wisely.
Get a Free Rental Analysis
Explore What We Do
As your Stone Oak Property Manager
how much rent for your Stone Oak rental?
Get Optimized Rental Value for Your Property
Gain Crucial Insight into Current Market Conditions
Determine Your Cash Flow from Monthly Rental Value
GET YOUR FREE REPORT EMAILED IN MINUTES
Our Rental Analysis calculator utilizes local data sources to ensure we are getting our clients the highest rents while also ensuring your home is rented quickly, and to the best tenant. We pair our own expertise with industry leading data to help you make the best decisions.
WHY CHOOSE
PEACE OF MIND PROPERTY MANAGEMENT
We have over 16 years experience with an aggressive approach to irresponsible residents
Our company is technology based and we have systems in place to remind your residents to perform basic maintenance like replacing a/c filters and report leaks
We collect and distribute rents among the fastest Property Management companies
We offer direct deposit safely into your account
We prepare tax form 1099 and financial statements for your investments
Schedule a Consultation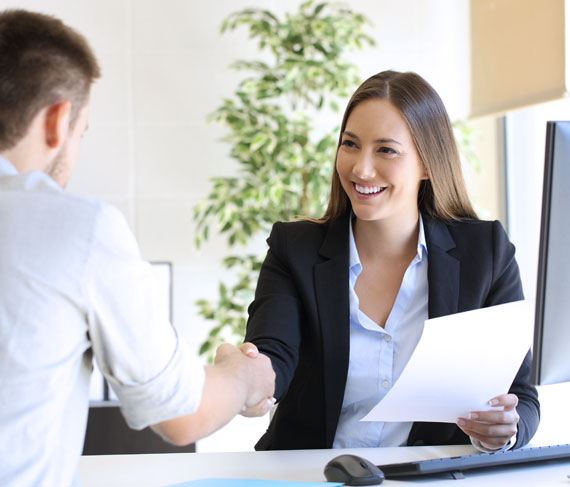 QUESTIONS YOU SHOULD ASK
EVERY PROPERTY MANAGEMENT COMPANY
Do you have a 24/7/365 repair hotline to ensure all emergencies are handled immediately?
Do you have a consistent report with pictures that monitors the condition of a home on a regular basis? Can I see an example?
How long is the time for me to receive my monthly payments?
Do you hire a professional photographer for pictures with a tripod and lighting or do you personally take pictures? If so what model of camera do you use ?
Are all of your handymen and service companies insured or are you risking liability every time they walk through your home?
Are you affiliated with NARPM? National Association of Residential Property Managers that holds property managers to a higher ethical standard.
About Stone Oak
Stone Oak is a highly-coveted suburb in far north San Antonio. Originally conceived in the 1980s, this master-planned community is now one of the most popular areas in town for buying and renting homes. The neighborhood is particularly notable for its well-groomed and inviting atmosphere that is immediately apparent upon entry. This is due in part to the careful planning that was put into the stunning homes, and landscaping, found throughout the network of subdivisions.
Situated north of Loop 1604 and west of 281, Stone Oak has direct access to two major highways for getting around San Antonio. This makes it a nice location for people who frequently commute elsewhere in the city. In addition, the region has several excellent schools belonging to North East ISD. The neighborhood has the distinction of being one of the safest around, given the wide selection of gated communities and exceptionally low crime rate. People who value their security tend to find Stone Oak especially appealing for this reason.
A variety of wonderful amenities exist in the area, such as walking trails at Stone Oak Park, the Parman Library, and an impressive display of shopping centers along 281. In their spare time, residents enjoy leisure activities ranging from grabbing a drink at one of the neighborhood bars to catching a flick at the Alamo Drafthouse Cinema. To top things off, the streets of Stone Oak are lined with outstanding eateries—Kneaders Bakery & Cafe, Le Peep, and J-Prime Steakhouse to name a few.
Investor's Perspective
Owning a rental home in Stone Oak is a smart, low-risk investment opportunity for a number of reasons. For starters, the homes in Stone Oak are some of the most beautiful that San Antonio has to offer. Properties can be found in the mid to upper $200s, while others list for well over a million. The homes available within this price range vary quite a bit in both size and style, so you can be extremely selective when deciding on your investment.
Another reason Stone Oak is such a great option is that the residents are phenomenal. The neighborhood is overwhelmingly made up of families, business professionals, and overall upstanding citizens. Many renters in Stone Oak are also looking to rent long term, which helps minimize costs for property owners.
Throughout its history, Stone Oak has only become more revered over time. Today, the community represents the epitome of well-to-do living in the Alamo City. This image has held firm for more than a decade and shows no signs of dissipating. It really is hard to overstate the popularity of this corner of San Antonio. You will inevitably pay a premium for a home in Stone Oak, but the higher price point undoubtedly comes with its perks.
Investing in Stone Oak is a wise decision, as it reduces many of the risks involved with owning homes elsewhere in the city. If you are interested in Stone Oak, or would like to get a feel for the market, be sure to check out our San Antonio homes for rent.
MORE +