Sonoma Ranch Property Management
Let us manage your Sonoma Ranch Rental Property
Having a successful rental property requires a lot of time, effort, experience and knowledge. Let us save you that time, effort and frustration that comes with gaining that experience.
As a full service Sonoma Ranch property management company, our team is responsible for taking care of all aspects of managing your rental(s).
Make more informed investment decisions
Our market analysis helps landlords and us make data-informed decisions about their rental property, including rate estimates and other information so they can invest and manage their investment property more wisely.
Get a Free Rental Analysis
Explore What We Do
As your Sonoma Ranch Property Manager
how much rent for your Sonoma Ranch rental?
Get Optimized Rental Value for Your Property
Gain Crucial Insight into Current Market Conditions
Determine Your Cash Flow from Monthly Rental Value
GET YOUR FREE REPORT EMAILED IN MINUTES
Our Rental Analysis calculator utilizes local data sources to ensure we are getting our clients the highest rents while also ensuring your home is rented quickly, and to the best tenant. We pair our own expertise with industry leading data to help you make the best decisions.
WHY CHOOSE
PEACE OF MIND PROPERTY MANAGEMENT
We have over 16 years experience with an aggressive approach to irresponsible residents
Our company is technology based and we have systems in place to remind your residents to perform basic maintenance like replacing a/c filters and report leaks
We collect and distribute rents among the fastest Property Management companies
We offer direct deposit safely into your account
We prepare tax form 1099 and financial statements for your investments
Schedule a Consultation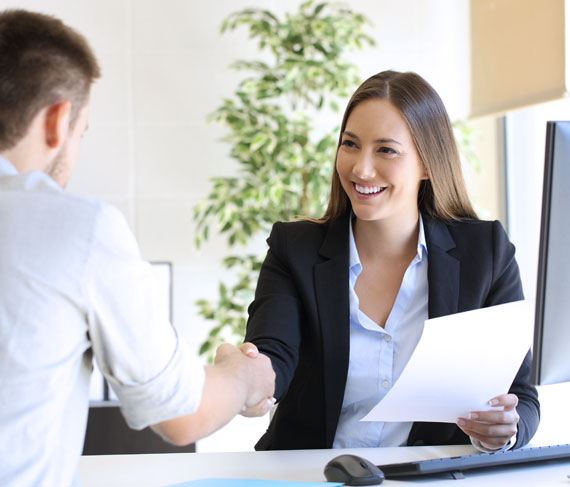 QUESTIONS YOU SHOULD ASK
EVERY PROPERTY MANAGEMENT COMPANY
Do you have a 24/7/365 repair hotline to ensure all emergencies are handled immediately?
Do you have a consistent report with pictures that monitors the condition of a home on a regular basis? Can I see an example?
How long is the time for me to receive my monthly payments?
Do you hire a professional photographer for pictures with a tripod and lighting or do you personally take pictures? If so what model of camera do you use ?
Are all of your handymen and service companies insured or are you risking liability every time they walk through your home?
Are you affiliated with NARPM? National Association of Residential Property Managers that holds property managers to a higher ethical standard.
About Sonoma Ranch
Sonoma Ranch is a beautiful suburb located just outside of Northwest San Antonio. The area is known for its amazing homes, both large and moderate in size. As one of the newer parts of town, it has seen exponential growth in the last twenty years. Residents of the neighborhood are afforded the best in country living while maintaining a close distance to several urban amenities. For this reason, Sonoma Ranch is the perfect middle ground for those deciding between a rural and city lifestyle.
The subdivisions of Sonoma Ranch are situated north of Loop 1604 between Bandera and I-10. San Antonio's largest school district of choice, Northside ISD, provides children of the community with high-quality schooling and education. Some of the city's biggest employers are stationed within proximity, including Valero and USAA. For the residents of Sonoma Ranch, however, having a great job market, top-tier schools, and a sweeping Hill Country setting are just the beginning.
Many of San Antonio's main attractions can be found in the vicinity, such as Six Flags Fiesta Texas and The Shops at La Cantera. Nature lovers can take advantage of the easily accessible Leon Creek Greenway via Bamberger Nature Park or any of the other designated trailheads. Residents also have plenty of options when it comes to eating out, whether that be a cozy breakfast at The Cracked Mug Coffee House or a night of barbecue and dancing at John T. Floore's Country Store.
Investor's Perspective
Sonoma Ranch is one of the best-kept investment secrets in and around San Antonio. Its placement among several significant points of interest has given the neighborhood an enormous edge over similar communities. This has in turn caused home values to do extremely well. It's an excellent time to own a rental home in the area, because future commercial developments will only add more desirability to a region that is already teeming with possibilities.
Sonoma Ranch contains homes across a broad spectrum of price ranges, meaning there's properties to suit nearly any budget. Homes in the $200s are common throughout the area, but as are larger homes reaching into the $600s and higher. Since the entirety of the community is expected to appreciate, both the pricier homes and cheaper options make great investment opportunities. When the higher-end properties appreciate, you can expect the more budget-friendly homes to increase in value simply by association.
Last, but certainly not least, owning real estate in Sonoma Ranch comes with the guarantee that there will always be a demand for your property. Given the location, the community is just too convenient for so many folks in the surrounding area. Moreover, potential residents of Sonoma Ranch are almost universally career oriented and family oriented. In other words, the kind of tenants you can feel at ease entrusting your property asset with.
Sonoma Ranch is one of the best sites for property investment in the greater San Antonio area. If you are interested in Sonoma Ranch, or would like to get a feel for the market, be sure to check out our San Antonio homes for rent.
MORE +