Rogers Ranch Property Management
Let us manage your Rogers Ranch Rental Property
Having a successful rental property requires a lot of time, effort, experience and knowledge. Let us save you that time, effort and frustration that comes with gaining that experience.
As a full service Rogers Ranch property management company, our team is responsible for taking care of all aspects of managing your rental(s).
Make more informed investment decisions
Our market analysis helps landlords and us make data-informed decisions about their rental property, including rate estimates and other information so they can invest and manage their investment property more wisely.
Get a Free Rental Analysis
Explore What We Do
As your Rogers Ranch Property Manager
how much rent for your Rogers Ranch rental?
Get Optimized Rental Value for Your Property
Gain Crucial Insight into Current Market Conditions
Determine Your Cash Flow from Monthly Rental Value
GET YOUR FREE REPORT EMAILED IN MINUTES
Our Rental Analysis calculator utilizes local data sources to ensure we are getting our clients the highest rents while also ensuring your home is rented quickly, and to the best tenant. We pair our own expertise with industry leading data to help you make the best decisions.
WHY CHOOSE
PEACE OF MIND PROPERTY MANAGEMENT
We have over 16 years experience with an aggressive approach to irresponsible residents
Our company is technology based and we have systems in place to remind your residents to perform basic maintenance like replacing a/c filters and report leaks
We collect and distribute rents among the fastest Property Management companies
We offer direct deposit safely into your account
We prepare tax form 1099 and financial statements for your investments
Schedule a Consultation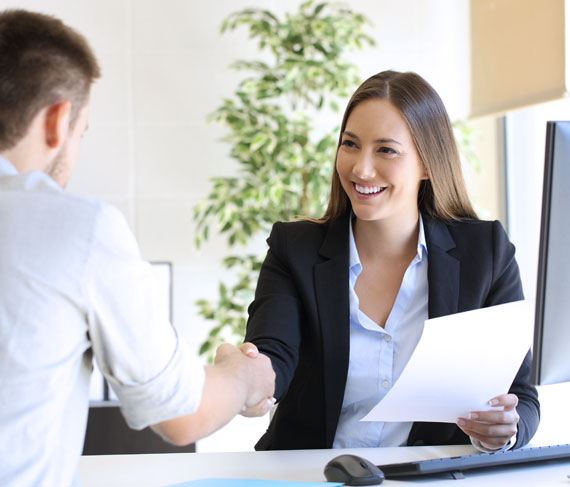 QUESTIONS YOU SHOULD ASK
EVERY PROPERTY MANAGEMENT COMPANY
Do you have a 24/7/365 repair hotline to ensure all emergencies are handled immediately?
Do you have a consistent report with pictures that monitors the condition of a home on a regular basis? Can I see an example?
How long is the time for me to receive my monthly payments?
Do you hire a professional photographer for pictures with a tripod and lighting or do you personally take pictures? If so what model of camera do you use ?
Are all of your handymen and service companies insured or are you risking liability every time they walk through your home?
Are you affiliated with NARPM? National Association of Residential Property Managers that holds property managers to a higher ethical standard.
About Rogers Ranch
If you're in search of prime real estate in North Central San Antonio, you needn't look further than Rogers Ranch. This master-planned community is made up of a collection of four subdivisions that each feature elegant homes in a variety of architectural styles. Houses are on the newer side, with the majority having been built in the mid 1990s to late 2000s. The neighborhood is notable for preserving a secluded feel despite being in a rather bustling part of the city.
Homes in Rogers Ranch are tucked away just north of Bitters and Loop 1604. With major employers only a short commute away, the neighborhood makes a perfect home base for many in the area. Rogers Ranch is served by both Northside ISD and North East ISD, so it's important to pay attention to which school district a particular property is zoned to. Fortunately, both districts boast top-grade schools and provide students with an excellent education. Gated entrances to each of the neighborhoods help ensure resident's safety.
Each subdivision comes equipped with its own worthwhile amenities ranging from community pool access to sports courts and jogging trails. A Gold's Gym is conveniently located in the neighborhood, as well as a café and day spa. When residents need to unwind, Eisenhower Park offers some of the best hiking in San Antonio. The Rim Shopping Center houses several major retailers, an upscale movie theater, and a multitude of dining options⎯Bob's Steak & Chop House, Mash'D, and Tiago's Cabo Grille, among others.
Investor's Perspective
When purchasing a home to either flip or lease, it's important to consider the quality of the construction behind it. This is where Rogers Ranch really stands out among the competition. Homes in the community were built by some of the most reputable home builders in San Antonio, such as Monticello Homes and Sitterle Homes. When you buy property that was developed with the utmost care, you can have confidence in the longevity of your investment.
Thanks to each subdivision in Rogers Ranch being a gated community, property investors can trust that their asset will be kept safe at all times. The added security will also protect the value of the homes going forward by giving the neighborhood a leg up on nearby real estate that might be less safeguarded from crime and property damage.
One of the unique aspects of investing in Rogers Ranch is the wide variety of home sizes to choose from. Although there are plenty of large residences with impressive square footage, the neighborhood also has many single-story options for those interested in a more subtle luxury home. These smaller, cheaper properties can be a great option for investors looking to minimize on the cost of their investment. As the pricier homes in the community appreciate, they will also bring up the price of the less-expensive homes in the area.
Rogers Ranch combines quality homes, convenient amenities, and an unrivaled location. If you are interested in Rogers Ranch, or would like to get a feel for the market, be sure to check out our San Antonio homes for rent.
MORE +